We don't take recruitment lightly as we understand the impact it has on any business and individual. This is why we focus on only representing candidates and clients that we feel give this process the importance it deserves.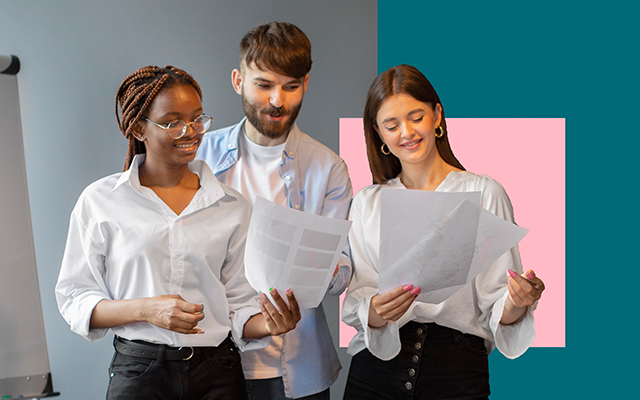 Recruitment is far from a quick transaction or a sweet placement.
It's about guiding a candidate to take that leap of faith and join a new business.
Or helping a Company make the difficult decision to ensure the person they're recruiting isn't going to be detrimental to the team.
Backed with years of dedicated experience, industry knowledge and strong business relationships we aim to consult, advice and support from day 1.
 We don't play the no feedback game, or not sticking to agreed deliverables. We aim to offer you a refreshing recruitment experience.
In pursuit of a new role? We've got you.
Your recruitment consultant should do just that, consult. We're not here to just place you in roles, but to advise on the best opportunity for you in the market and guide you through the process.
We know that changing jobs isn't easy. We don't take this lightly, which is why we feel it is our duty to be transparent with you before taking your next step through Pursue Consultancy.
To enable us to offer you advice and guidance, our only option is to focus on key areas to ensure the information we provide is up to date and in line with market trends and opportunities. This is why we only work on opportunities in:
Accountancy & Finance
Business Support & HR
Sales & Marketing
Legal, Compliance, Corporate & Risk
Executive Appointments (Directorship, C-Suite, Senior Management)
To send your CV email us on info@pursueconsultancy.com or contact us.
Should your profile not be in line with our area of focus, we'll let you know and guide you accordingly.  
For further career support, check out our other services here.
opportunities in:
accountancy
finance
business support
HR
sales
marketing
legal
compliance
corporate & risk
executive
recruiting in:
accountancy
finance
business support
HR
sales
marketing
legal
compliance
corporate & risk
executive
Finding the right talent for your team is quite a challenge, especially when you're typically competing with other businesses for the same people.  
We know that in an ideal world, if you had the time, resources and expertise you'd probably prefer to recruit directly, and we completely understand this.
At Pursue Consultancy we aim to be strategic talent consultants to your business, and clearly advise on how best we can support in finding 'the one', ensuring you receive value for your money.
We aim on building long-term relationships with your business, and we believe the only way to do that is by setting clear expectations and deliverables.
We will only take on the roles we know we can support with or advise on other possible avenues if we're not the best suited! We won't sell you something you don't need or want.
 If you're recruiting in:
Accountancy & Finance
Business Support & HR
Sales & Marketing
Legal, Compliance, Corporate & Risk
Executive Appointments (Directorship, C-Suite, Senior Management)
Then get in touch to organize an introductory meeting here.
For more Talent Advisory services check out our other services.
A portion of the recruitment fee will go to a charity of your choice.

There is a key attribute in all HR roles which include management, recruitment, organisation, etc, and this in my opinion is emotional intelligence. It is an attribute which helps you see and consider your every move with respect towards the people around you. Some people are naturally born with this intelligence and do not require effort to consider other people's needs, and Francesca I can say is one of this group. She listens to both the needs of her client and those of the candidate, when looking for the right profile. She provides spot on profiles which in our case never deviate from the job description and requirements. I can feel her passion for this career in talent search and I would recommend her anytime.
Francesca has a great enthusiastic personality with a can-do attitude. She is a consummate professional with an infectious personality and a desire to succeed. As a candidate looking for my next career move she provided me with the right guidance and support through a careful understanding of my requirements and matching these to potential employers. She kept me updated and involved in the whole process and managed to match my current employers needs with my aspirations. Francesca understands the recruitment process and how important it is to create a win -win situation and keep the parties engaged and involved. Given my personal experience I have used her professional service on many an occasion and without hesitation can highly recommend her to any individual or organization.
Francesca was one of the few if not the only recruiter to have understood the difficult situation I was in and went out of her way to help me out. Her commitment and professionalism made her stand out amongst others. it was pretty much clear that for francesca it was not just another candidate to try and place, it was not just a routine job but a mission to find me a job at all cost. I was pretty much desperate after the bad experience from my previous employment which resulted in unemployment but thankfully I met Francesca and surely she was a Godsend. I thank you Francesca for your continuous feedbacks, help and mostly for going out of your way to find me a job. your personal approach made all the difference.