Your HR & Recruitment partner to help elevate your career or business. 
Founded in 2021 by Francesca Ellul, we utilise our years of industry experience and positive track record to truly make an impact to candidates and businesses. In line with our founder's approach, we offer a 'No BS' service that as real as it gets. 
The success of any business is highly dependant on its employees.  We don't take that lightly, and focus on providing authentic and consultative services that tackle recruitment & HR issues.

 
Words we live by

What's the point of stating values if they aren't going to be seen through the way we do business, and who we do business with?
At Pursue Consultancy our values come first, and we want to be held accountable for them. As our clients – both job seekers or businesses – you should expect that we will act in line with our values and we hope they resonate with you too.
We pride ourselves on being true to who we are and what we stand for.  Our clients should expect an authentic service with real communication, expectations, and deliverables.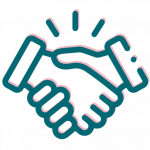 We want to build long-lasting relationships with the right people and businesses that strive for mutual success.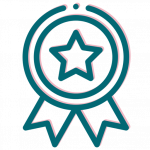 We are grateful to those who choose to work with us, and we believe there's no better way to show that than by offering the best-in-market quality service.

I highly recommend Pursue consultancy for their exceptional consulting services. Working with Francesca has been an incredibly positive experience. Pursue is knowledgeable, professional, and dedicated to delivering results that exceed expectations.From the beginning, Fran demonstrated a deep understanding of our organization's needs and goals. She was able to quickly identify key areas where we could improve and provided actionable recommendations to help us achieve our objectives. Throughout the entire process, she communicated clearly and effectively, keeping us informed of progress and any issues that arose.One of the things I appreciated most about working with Fran was her willingness to go above and beyond to ensure our satisfaction. She consistently demonstrated a commitment to delivering quality work and was always willing to go the extra mile to make sure we were happy with the results.Overall, I highly recommend Pursue consultancy to any organization looking for a trusted partner to help them achieve their goals. The expertise, professionalism, and dedication make them a valuable asset to any team, and I look forward to working with them again in the future.
There is a key attribute in all HR roles which include management, recruitment, organisation, etc, and this in my opinion is emotional intelligence. It is an attribute which helps you see and consider your every move with respect towards the people around you. Some people are naturally born with this intelligence and do not require effort to consider other people's needs, and Francesca I can say is one of this group. She listens to both the needs of her client and those of the candidate, when looking for the right profile. She provides spot on profiles which in our case never deviate from the job description and requirements. I can feel her passion for this career in talent search and I would recommend her anytime.
Francesca has a great enthusiastic personality with a can-do attitude. She is a consummate professional with an infectious personality and a desire to succeed. As a candidate looking for my next career move she provided me with the right guidance and support through a careful understanding of my requirements and matching these to potential employers. She kept me updated and involved in the whole process and managed to match my current employers needs with my aspirations. Francesca understands the recruitment process and how important it is to create a win -win situation and keep the parties engaged and involved. Given my personal experience I have used her professional service on many an occasion and without hesitation can highly recommend her to any individual or organization.
Francesca was one of the few if not the only recruiter to have understood the difficult situation I was in and went out of her way to help me out. Her commitment and professionalism made her stand out amongst others. it was pretty much clear that for francesca it was not just another candidate to try and place, it was not just a routine job but a mission to find me a job at all cost. I was pretty much desperate after the bad experience from my previous employment which resulted in unemployment but thankfully I met Francesca and surely she was a Godsend. I thank you Francesca for your continuous feedbacks, help and mostly for going out of your way to find me a job. your personal approach made all the difference.
Francesca was excellent in her support and prepping me for the job interview/s, to the point that both me and the interviewer felt comfortable with each other as if we had already met before. Follow up calls were properly in place to make sure that there is no miscommunication between us which I really appreciated. She gives you her honest opinion whether positive or not so one is able to constructively navigate through ideas. I am happy to give Francesca my full recommendation as she was one of the best head hunters I ever encountered.